The Rolex 24 endurance race tore through the Daytona International Speedway, and we made sure to take in every adrenaline soaked moment! With thanks to Marlon Sumlin, we were able to go behind the scenes with several Mazdaspeed race teams. The new Mazda 6 is beautiful, and it's going to be an exciting year for Mazda performance!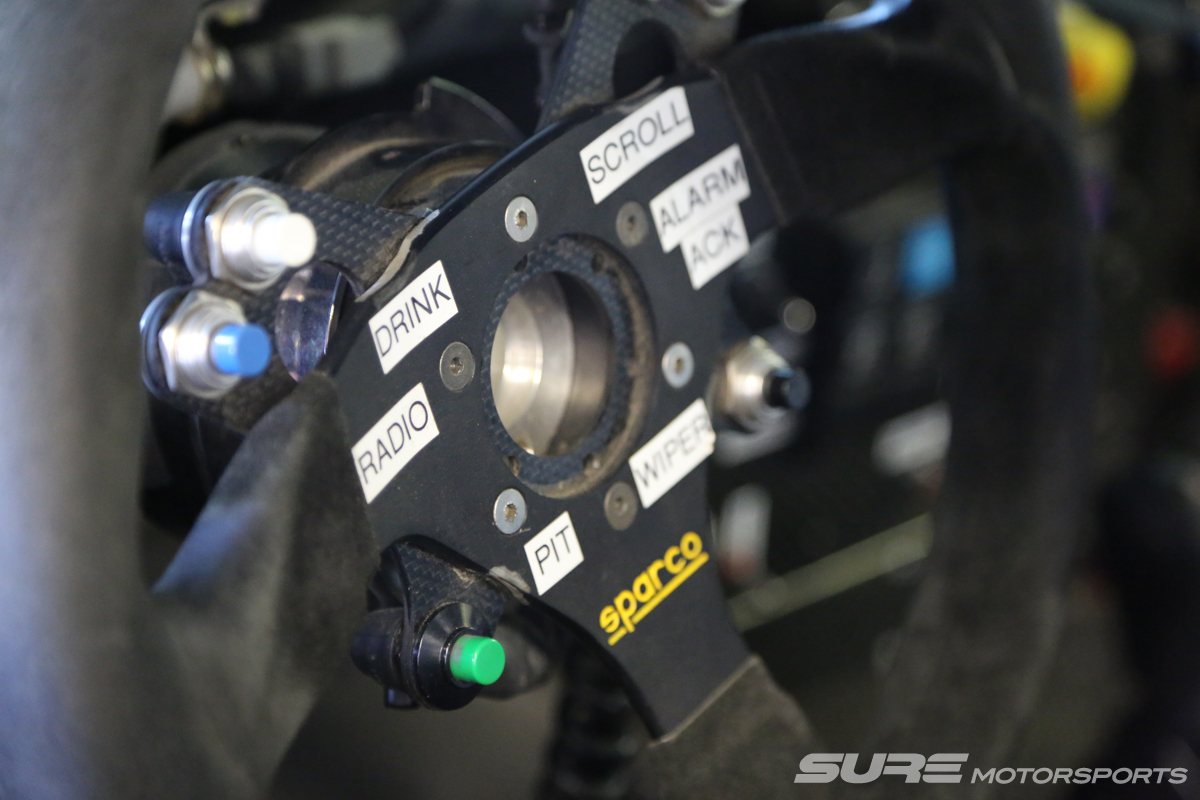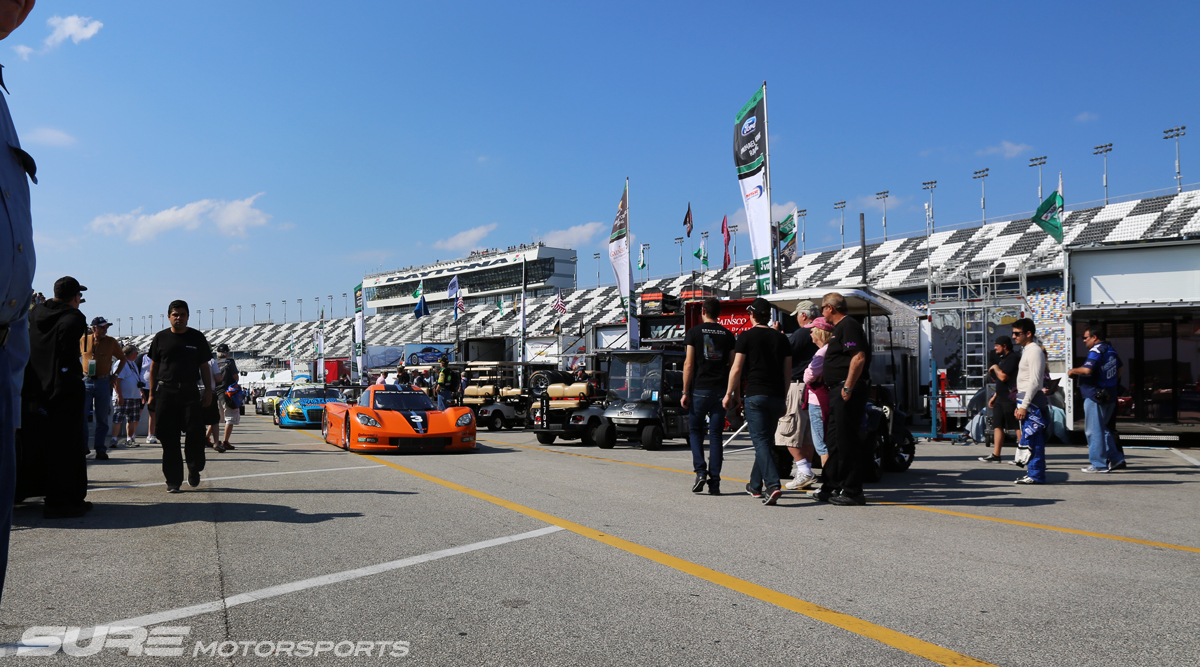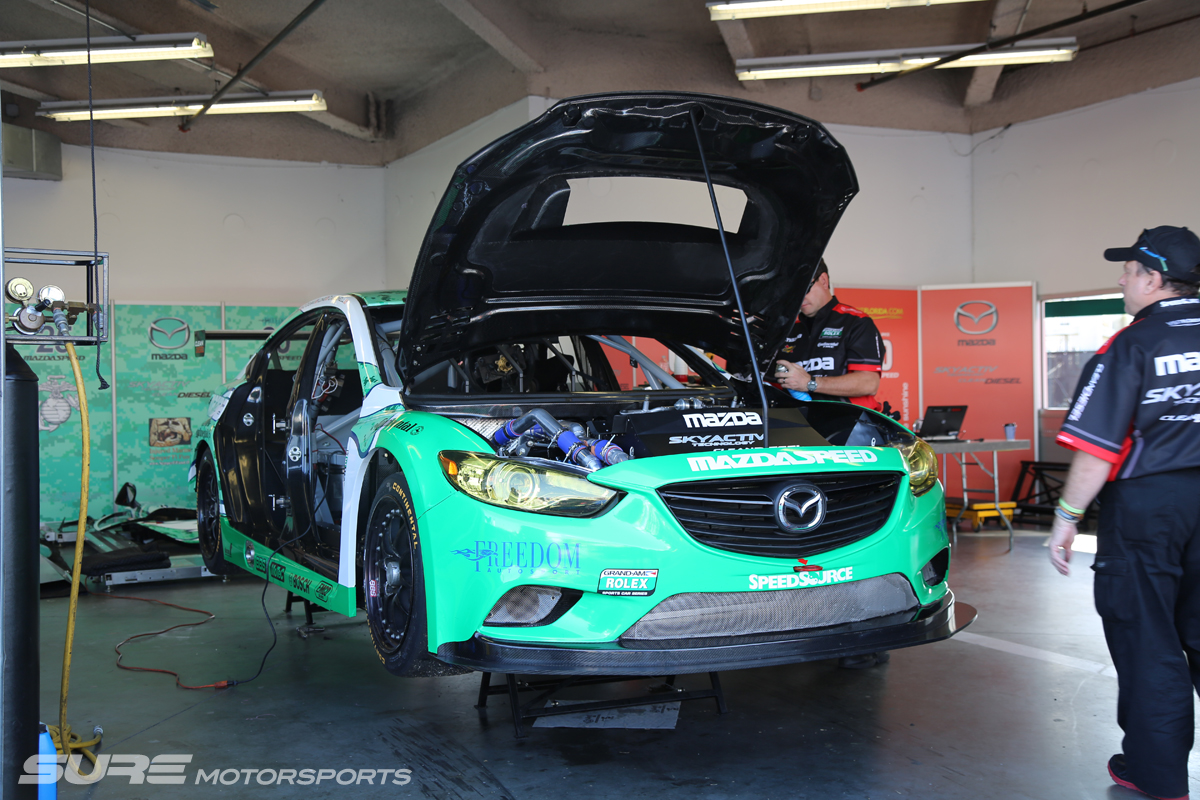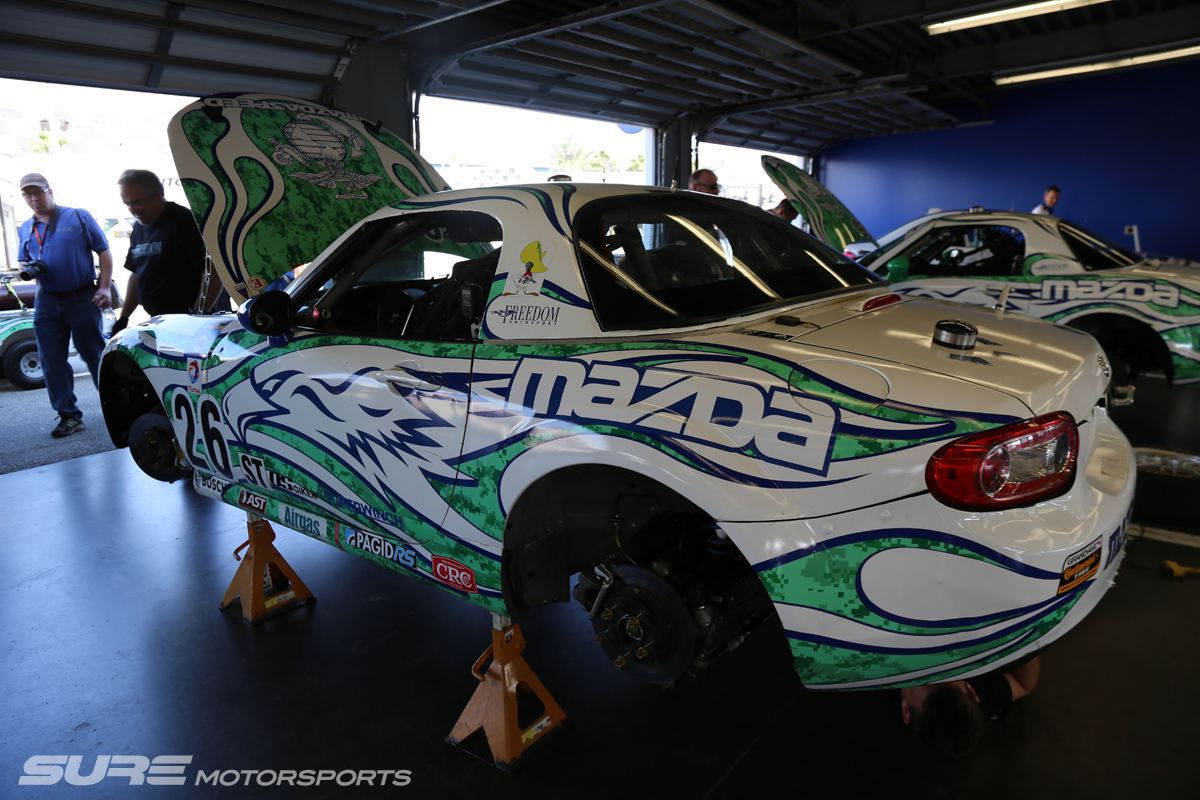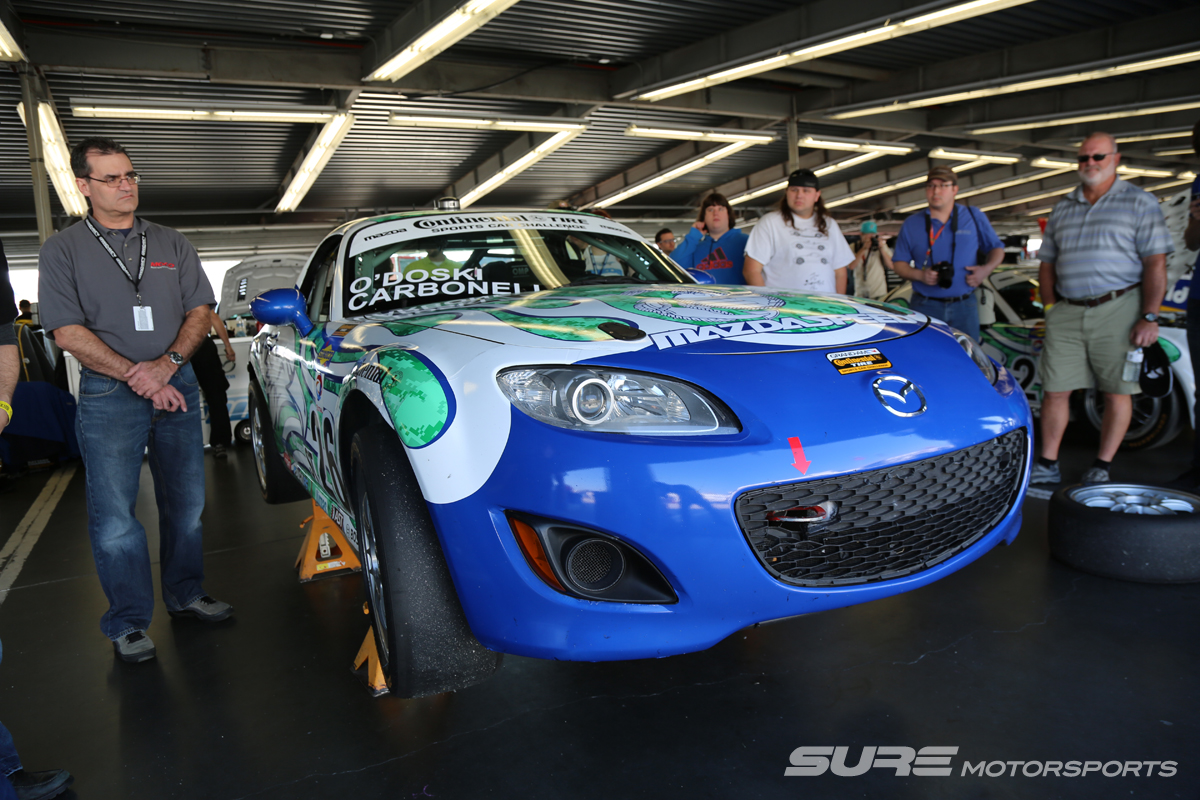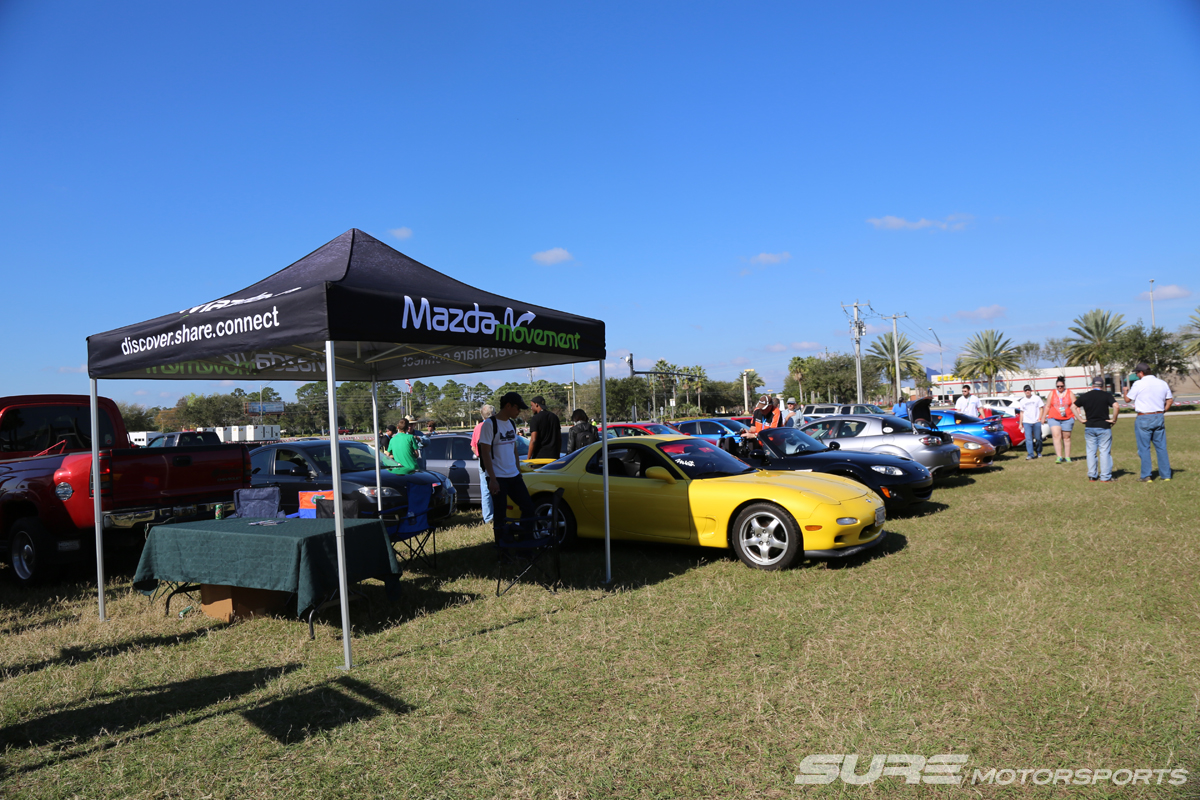 Making its first ever circuit debut, the 2014 Mazda6 Skyactiv-D twin-turbo diesel team came out to showcase Mazda's newest family member. According to the SpeedSource #70 race team (see image to right) this competition variant is able to put down a track usable 445 ft/lbs of torque. We had a field day inspecting the inner workings of this track prototype. We seriously can't wait to get our hands on one of these speed hogs!
Mazda Corporate was in attendance, represented by the president and CEO of Mazda North American Operations, James O'Sullivan (pictured far left). To his right is Masahiro Moro, Executive Officer of Mazda Japan. We were able to have a quick conversation with Mr. O'Sullivan to express our gratitude for allowing us to work with such a great platform. While giving a speech to a crowd of Mazda enthusiasts, someone asked where it was possible to purchase a Mazda cap. Without hesitation, O'Sullivan took off the hat he was wearing and gave it to the man. It's great to see the President of Mazda so accessible and caring for the community.

An interesting highlight of the event, we ran into pro baseball pitcher (and car lover) CJ Wilson! He was there in support of the CJ Wilson Race Team participating that day. During a brief chat, we discussed possible joint efforts between SURE and CJ Wilson's organizations, so stay tuned for possible exciting updates on that in the near future!

Click The Video Below To Watch A Driver Change With Eric Foss!